Advertise your attraction or club
Helpline 01666 825390
KIDS DAYS OUT (established 2007) HELPING ATTRACTIONS THROUGH COVID DURING 2021.
We will extend your listing free of charge if you have to close because of Covid.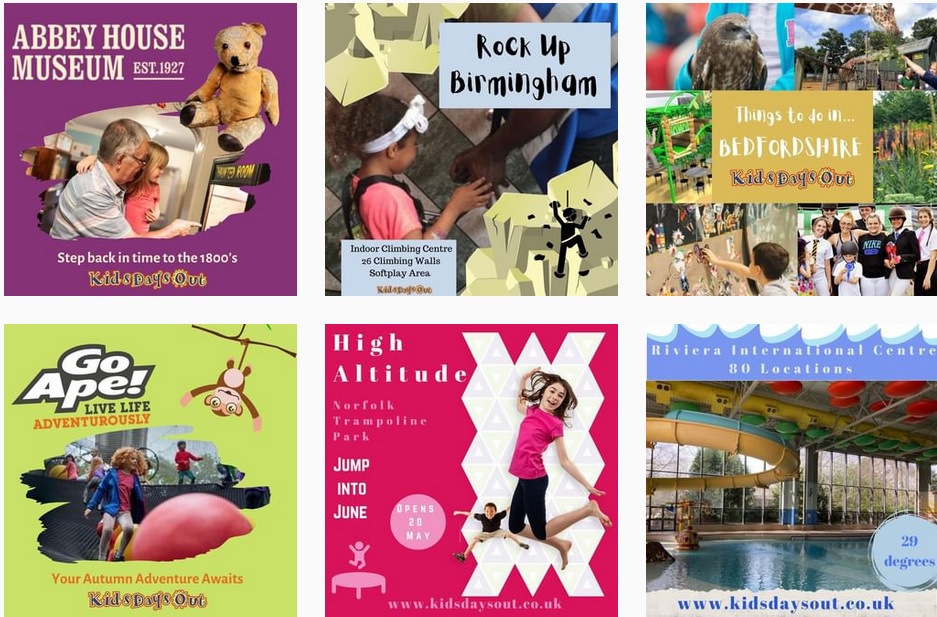 On track in 2021 for 1.5 million visitors, 3.5 million page views and 1 million referrals generating between £1million to £1.5 million for our clients.

Please note that we only list events with our banner options - from £100 per month. please email us for details.

Advertise your attraction or club with us for just £145, yes a total of £145 for 12 months.
Side banners on County page £75 for 12 months.

Clubs 50% discount.

Be live within 48 hours.

Simply fill in the online form below.

Bespoke promotions including banners available.

100% customer satisfaction.

No quibble money back guarantee if not satisfied with results.

Testimonial -
"Kids Days Out is a fantastic website and Paul and his team are, and have always been, an absolute pleasure to work with. We regularly check our analytics reports, and Kids Days out is always within our Top 10 referrals over the busy periods. I can't recommend them more as a successful advertising platform for attractions" - Fishers Adventure Farm Park.
Please telephone 01666 825390 or email

This email address is being protected from spambots. You need JavaScript enabled to view it.