Advertise your attraction or club
Helpline 01666 825390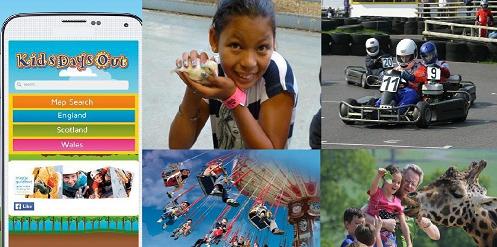 CORONA VIRUS - Once things start getting better we will be doing our best to generate visitors for our attraction clients.
In the meantime we have a SPECIAL OFFER for all new clients - A FREE LISTING until 31 12 2020 with no auto renewals or direct debits - we do have to charge a small admin fee of just £10 to go towards our costs.
Simply fill in the online form and make payment through the online payment link at the top of the web page quoting your attraction name. We will then publish your listing and send your log in details so that you can update your details at any time.


By advertising with us at less than £2 a week you cannot lose - our fee will be more than covered by extra visitors!
Join hundreds of other attractions on our popular website. Our guide is totally smartphone friendly and we are currently seeing up to 3,000 visitors and 7,000 page views daily. For those joining us your listing will be loaded normally within 24 hours.
More click throughs, higher conversion rate and money back guarantee. Our website is different from other similar guides. There is a direct link to your website from our county pages and search listings producing more click throughs to your website and a conversion rate as high as 25%. We are so confident of generating extra visitors that we provide a no quibble refund guarantee if you feel that your fee has not been covered by extra visitors. CLICK THROUGH REPORT CAN BE REQUESTED AT ANY TIME.

WHAT YOU WILL HAVE
Description of 50 words

Your image

fast web link
LISTING CHOICE & CHARGES
Standard Listing - Listing on county page, search results listing, map listing, A-Z of attractions Listing - £80 a year

Premium Listing - Top 20 listing on county page - revolving with turns at top, search results listing, map listing, A-Z of attractions Listing - £100 a year
Club Listing - £60 a year
BANNERS
County Impact Banners £100 per calendar month - see example on our

Surrey page

Home Page Banners £300 per month.

Side Banners £70 Annually

TESTIMONIALS - Just a few of many!



CLIENTS

-


"Kids Days Out is a fantastic website and Paul and his team are, and have always been, an absolute pleasure to work with. We regularly check our analytics reports, and Kids Days out is always within our Top 10 referrals over the busy periods. I can't recommend them more as a successful advertising platform for attractions" - Fishers Adventure Farm Park.


'We have only been with you 4 weeks and already you are our 3rd largest referrer!' Thornton Farm.



WEBSITE USERS

-


'

I just discovered this website! It's amazing how good and useful it is! Great ideasand tips on what to do with my very active kids! There are many places which we didn't visit.'
'Love the ideas of new places to try with my children, thank you for all the great tips!!!' Lisa C
'the guide is full of great ideas and places to visit that we otherwise might have missed!' Jessica M
'Very formative guide, with great ideas of fun for the family.' Lisa T


'Would love to do this with my 10 year old grandson,, the Kids Day Out guide gives me lots of ideas of what to do and where to take him'. Julie R




Please telephone 01666 825390 or email

This email address is being protected from spambots. You need JavaScript enabled to view it.